Sewanee Trails and Coves of Tennessee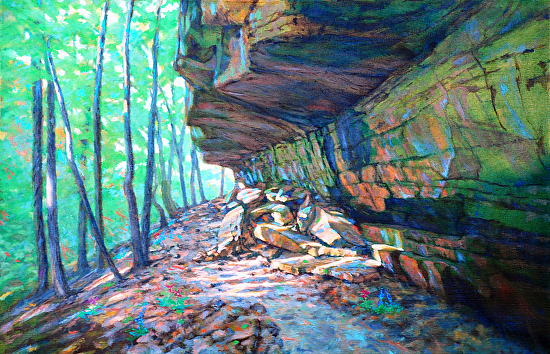 Tony Winters is a painter and architect living in New York.
Growing up in Sewanee, Tennessee, he was fascinated by the multi-layered rock faces in the forest below the town. "Sewanee Trails and Coves" is a series of oil paintings that portray the mysterious, cathedral-like spaces formed where the sky, sandstone bluffs and hardwood forest meet.
All Images Copyright Tony Winters 2013